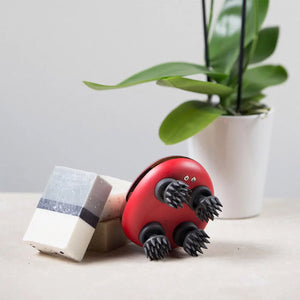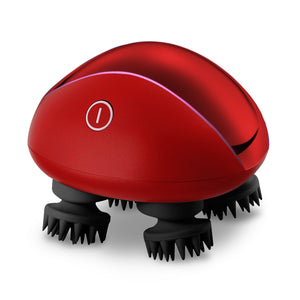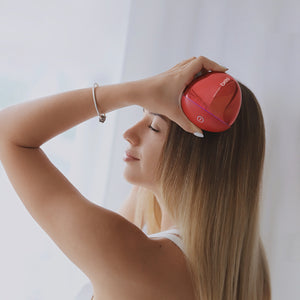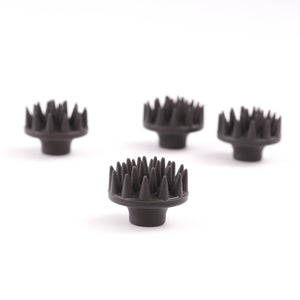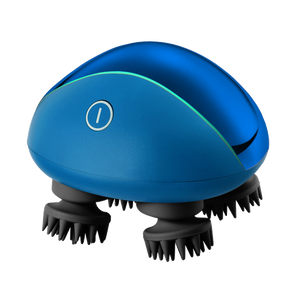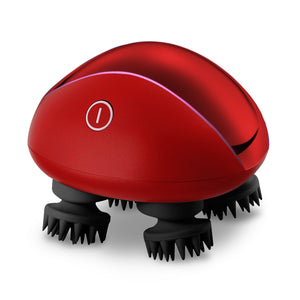 Scalp Mini
Our sophisticated design and cutting-edge technology closely replicates the six traditional massage skills of longitudinal gliding, kneading, trigger point therapy, and oscillating pressure. Massage stimulation, which works by mimicking human fingers to help quickly reduce soreness and stiffness, will increase surface blood flow and to help tone and soften skin.


WATERPROOF
Breo's Scalp Mini is IPX7 waterproof, which means you can use it in the bath or shower, and its ultra-cool shape, which sits comfortably and ergonomically in your hand, has seen it win the German Red Spot Design Award. Each massage head is removable, making the Scalp Mini easy to clean.

DEEP SCALP MASSAGE
The Scalp Mini provides a deep scalp massage via four massage heads and 96 individual silicon claws. The massage claws rotate 360-degrees, kneading and pressing the scalp gently for greatest therapeutic benefit.

EASY TO USE
Alternatively, use the Scalp Mini any time you want to relax and take time for self-care.

Its one-click control makes the Scalp Mini easy to use, allowing you to switch between modes simply and shutdown quickly when you are ready.

With wireless charging capability, your Scalp Mini can be ready to go whenever you are.

ENJOY THE BENEFITS
It is also compact, weighing a dainty 215g. Slip it into your handbag or luggage and enjoy the benefits of Scalp Mini anytime, anywhere.

You only need 15 minutes of use for full therapeutic benefit. It means you can enjoy Scalp Mini during your lunch break, on your commute to work, before bed or anytime you wish to unwind. Relaxation and gentle, restorative scalp care is only the press of a button away.