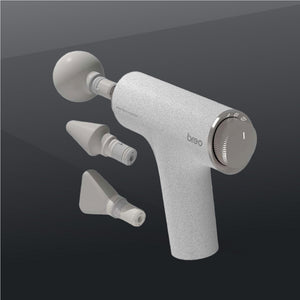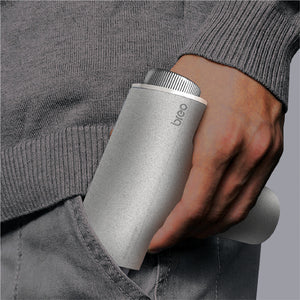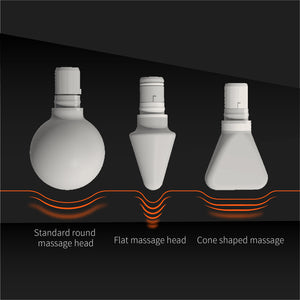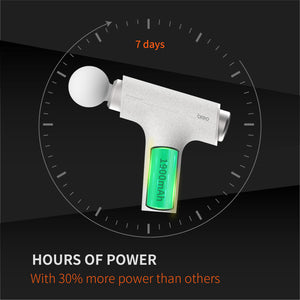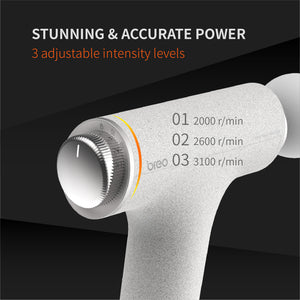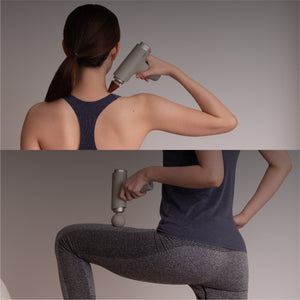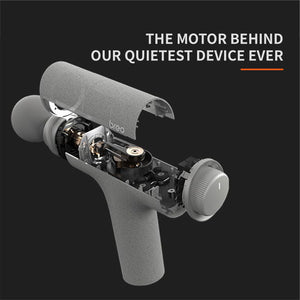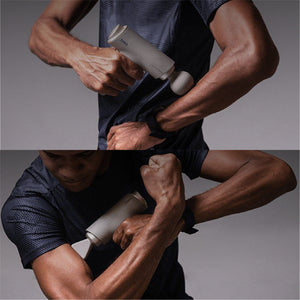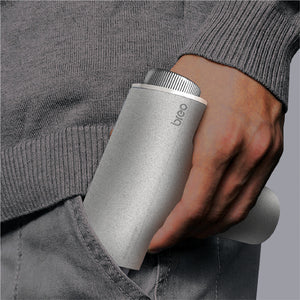 Mini Massage Gun
Quiet, Powerful, Premium
Breo Acupoint mini massage gun,Ultimate Power beyond its size

With a powerful motor that delivers high penetration, the breo mini-massage gun is designed to send waves of relaxation and relief throughout your body via three percussion massage heads and three adjustable speeds from 2000 to 3100-ppm meet different muscle groups. Benefits include increased mobility and flexibility via trigger-point massage for joint pain relief and sore muscle relief.

The motor behind our quietest device ever
Fast, quiet and comfortable
Carefully engineered, the built-in torque brushless motor delivers renowned deep muscle treatment within a slim frame—and hardly any sound. High power yet low noise (noise level at less than 55db). With this, the breo mini-massage gun can easily switch between high torque to high-speed motions, allowing it to achieve maximum performance at the highest precision.

Small in size, Big in capability
Lightweight, operate with ease
The portable pocket size that 0.455kg weighs only, designed with your active lifestyle in mind, offering you effective relief at home or on the road.

3 Powerful Replaceable Heads
To reach every muscle
Three replacement heads provide targeted treatment for every muscle group. This massager is equipped with three different shaped massage heads to help you relax other body parts.

The food-grade-silicone
Soft, comfortable, and flexible
Bring you maximum safety and a balanced pressure, making the breo mini-massage gun highly resistant to damage and degradation from extreme temperatures.

Standard round massage head
For overall relaxation and recovery on large muscle groups
breo's standard ball head simulates the touch of the human thumb with the therapeutic benefits of percussive therapy. A more targeted option for large muscle group relief in general.

Flat massage head
For smaller surface area and stiff muscle groups
It is perfectly suitable for shoulder blades and IT band relief, helping to flush lactic acid out of muscles and promote lymph node detox. It is also perfect for use on more dense muscle groups.

Cone-shaped massage head
For pinpoint muscle treatment and small muscle groups
This head is designed for pinpoint muscle treatment, trigger points, and small muscle areas, like hands, feet, joints, and wrists, to break up scar tissue and deliver our most targeted percussive treatment.

Stunning & Accurate Power
3 adjustable intensity levels (2000 r/min, 2600 r/min, 3100 r/min)
Allows you to get the right and appropriate amount of pressure to relieve your muscle pain, shorten your recovery time. Easy to use with simply one switch to turn on/off the device and adjust intensity levels.

Hours of Power
With 30% more power than others
Long standby with 1900mAh polymer lithium battery. 2.5 hours of charging gives 3 hours of battery life equivalent to 20 mins/day lasting for 7 days. Backed by a 60W brushless motor and 15V lithium-ion battery, the breo mini-massage gun delivers three speeds of long-lasting and powerful percussion.

Relieves stress and increase blood and lymphatic circulation
By releasing tension and fluid deep in the muscles to increase tissue metabolism. Allows more oxygen and nutrients to reach the muscles. To help muscles become relaxed, reducing spasms and painful contractions.

Relieves muscle stiffness and activates the nervous system
Breo mini massage gun helps stimulate the receptors of the sympathetic nervous system, thereby releasing tension and helping the muscles relax while improving mobility.