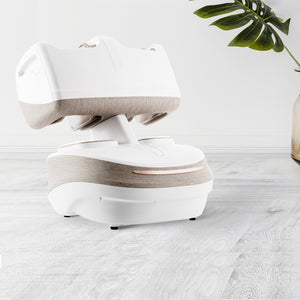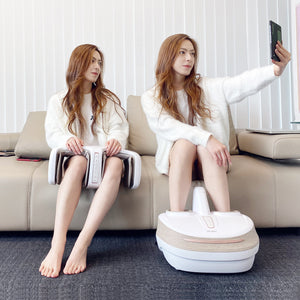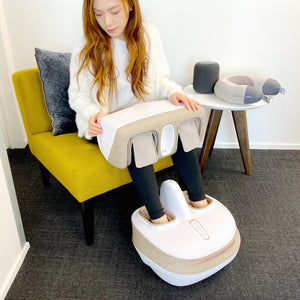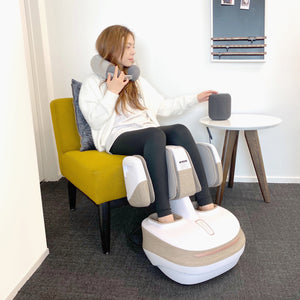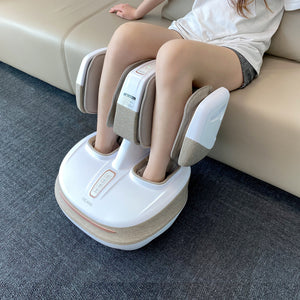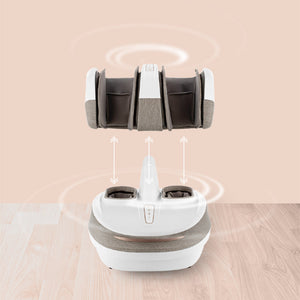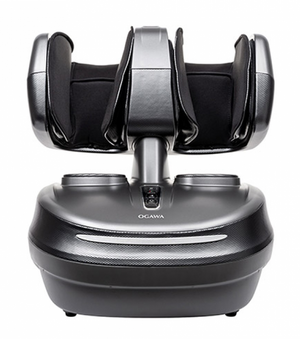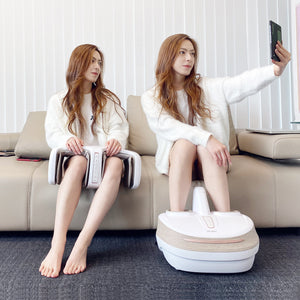 Omknee 2
World's First Detachable Foot Massager
Creatively designed to expand beyond the traditional expectations of massage and rejuvenation, with its innovative design and detachable feature, the Omknee 2 opens up unprecedented possibilities, being the First of Its Kind to be able to operate both separately and independently. Happiness can now be shared.
Unique Design
True versatility at its finest. The Omknee 2 defies limitations to deliver relaxation and rejuvenation that can be shared with your loved ones.
Foot Massage Unit
Feet and Sole Reflexology. Massage rollers deliver deep and precise kneading in the arch of the feet for instant relief and improved blood circulation.
Versatile Massage Unit
Multipurpose Rejuvenation. The rechargeable function of the detached versatile massage unit enables you to enjoy a relaxing massage session pretty much everywhere. Rechargeability allows independent usage on upper thighs and even arms. Powerful integrated airbags use compressions to soothe away pain and muscle soreness. You can use it in the office, at your reading corner, on the bed relaxing, anywhere.
All-In-One
FEET | KNEES | SHINS | CALVES | THIGHS | ARMS
Legs Toning
Breaks down cellulite, tones muscles, reduces the risk of water retention and Varicose Vein.
Arms Toning
Soothes fatigued muscles for quick recovery.
Knee Care
Soothes joint pain and reduces the risk of osteoarthritis.
Shin Care
Heals strained muscles around the shin area.
Feet Care
Deep precision kneading provides instant relief of tightness in the arches of the feet.
Multiple Users, Multiple Uses
Detach it. Share It. Love It.