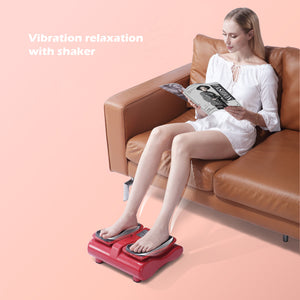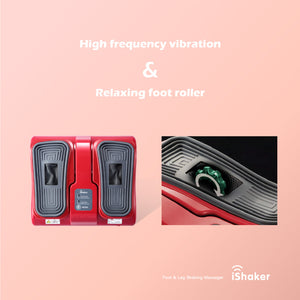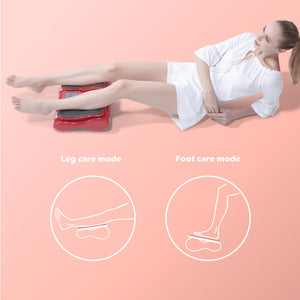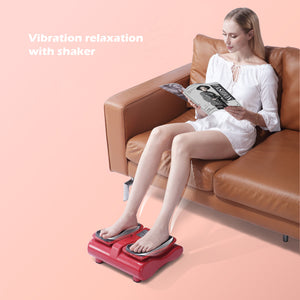 iShaker
The shaker machine is designed with vibration and foot roller that to relieve soothe tired, achy, sore, tender feelings in your legs, calves, and feet and reinvigorate energy levels.

High frequency vibration

This sleek machine's vibration technology enables the leg to move up to 690 times per minute, effectively relieving muscle pain, improving blood circulation to reduce fatigue, and assisting with recovery.

Relaxing foot roller

Ease tension away with multi-speed vibration that rolls across the foot. This combination provides gentle relief and works on the pressure points of the feet for whole body therapy.

iShaker with 2 preset program modes makes it easy to soothe, tone and revitalize your achy feet and legs anytime.

Leg care mode
Rocking motion combined with multi-speed vibration. The vibration rises up through the calf muscles for intense relaxing relief.

Foot care mode
This setting moves the heel up and down slowly, rocking the entire foot to improve blood circulation to the muscles and drive pain away.