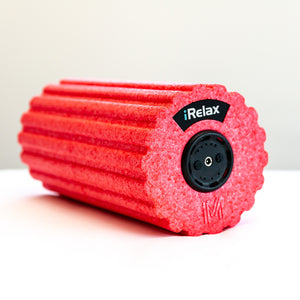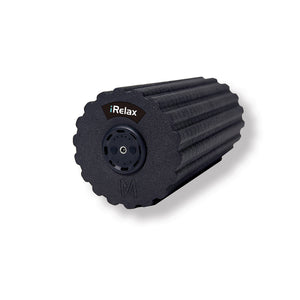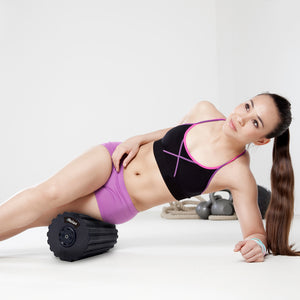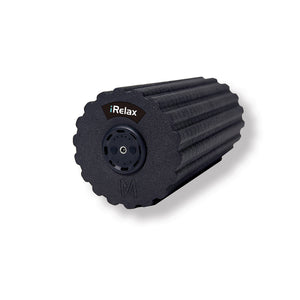 iRoll
iRoll
Rejuvenate your muscles and combat body fatigue with IRoll.
This is the perfect tool for athletes or those with an active lifestyle. iRoll can make your exercise regime more efficient, assisting the muscles with recovery after a workout and allowing your body to bounce back faster.
The IRoll's shape is ideal for massaging all the major muscle groups, using pressure and vibration to manipulate reflexology points and prompt relaxation. Use IRoll to reduce muscle soreness and fatigue, rejuvenating body and mind.
Five settings
Adjust the power of your massage using the '+' and '-' buttons. This alters the intensity of the vibration from 1 to 5, enabling you to customise your massage according to your needs. Use a more intense setting to address stiffness in the muscles and joints after a workout, or choose a more gentle setting when you want stress release and relaxation. You can use IRoll anywhere your muscles need attention.
Muscle equilibrium
Achieve a deep massage by manually rolling IRoll in conjunction with the vibration settings. This helps recovery through stretching out the muscle, improving circulation and increasing localised body temperature. Use IRoll after a workout and you really will notice a difference in your recovery time. Your workouts will feel better and you reduce the risk of future injury too.
Master masseuse-like experience
The IRoll has been crafted to simulate the complexity and expertise of a master masseuse, using a sophisticated surface arc to mimic human touch.
High speed charging
A built-in, high-quality lithium battery allows for efficient, wireless charging. Fully charged you can use your IRoll for up to five hours.
High-quality material
The IRoll is built to last. Ergonomically designed using high quality material, you will have years of self-physiotherapy and relaxation.