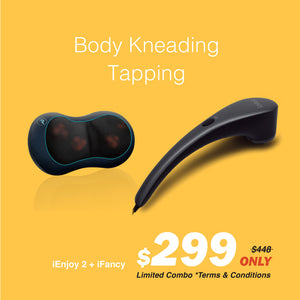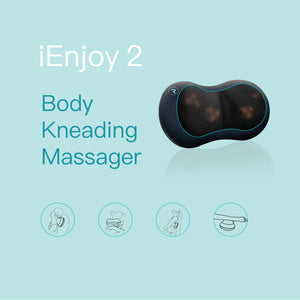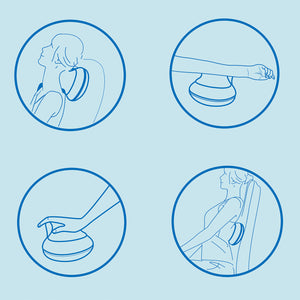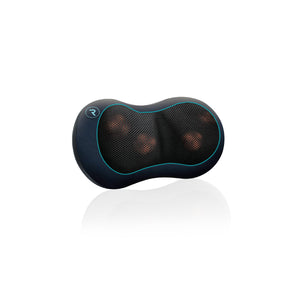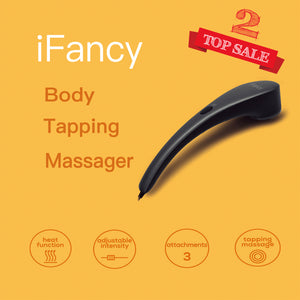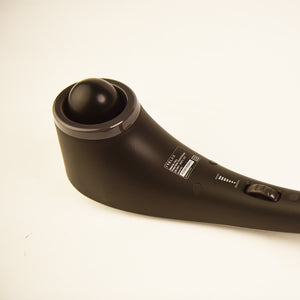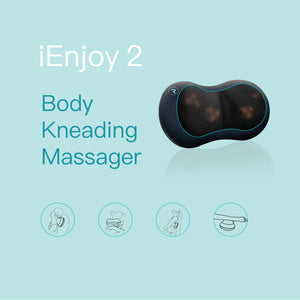 iEnjoy 2+iFancy
iEnjoy 2

Choose iEnjoy 2 for portable, therapeutic massage and relaxation whenever you need it.

Modern life means more of us than ever are sedentary, leading to a range of health problems including stiff joints, general fatigue and muscular pain.

Make an affordable investment into your health and wellbeing with the iEnjoy 2, a lightweight, easy-to-carry massage device suitable for everyday use. Enjoy its benefits whenever you feel stressed, tense or simply in need of some attention.

iEnjoy 2 features a thermotherapy setting, using heat to ease away fatigue and tension, in combination with kneading massage. It's ideal for all parts of the body and convenient to use, whether at home, at work or while travelling.

Multi-purpose
Featuring four kneading massage heads, the iEnjoy 2 can be applied to whichever body part needs attention. Pinpoint where you need therapy most, by manually adjusting its position to relax the muscles and fight fatigue. And if you happen to fall asleep during your massage (it's that relaxing!) iEnjoy 2 has automatic turn-off after 20 minutes to avoid overuse.


iFancy
If you are looking for an affordable, effective and multi-functional massage tool, look no further than iFancy.

With changeable massage heads and heat therapy capability, iFancy can be used on any part of the body needing attention and relaxation. Its ergonomic shape makes it easy to hold and control, allowing you to concentrate fully on your massage experience.

Using the popular tapping massage style, iFancy is highly therapeutic and designed for relaxation. Enjoy a gentle, stress-relieving massage and then simply change the massage head when you want more intensity.

Extended-reach design
The arc-shaped handle is ergonomically designed for a comfortable grip and to allow easy reach to all parts of your body – including between the shoulder blades, lower back and the backs of the legs.