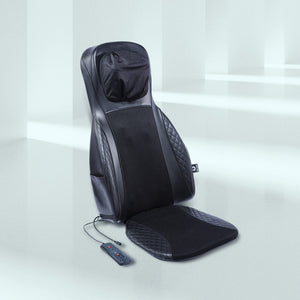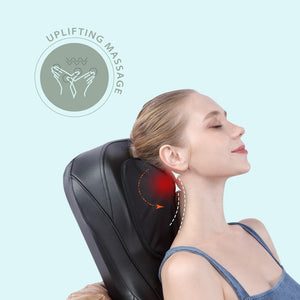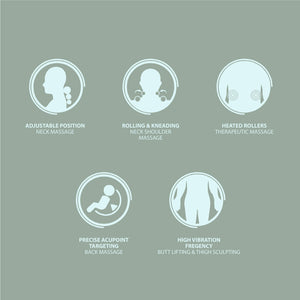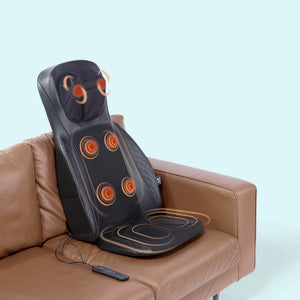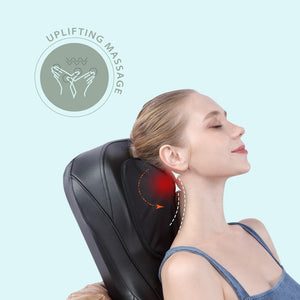 Estilo Prime Plus
A Greater Massage Experience
Enhanced roller positioning. Improved acupoint targeting. 3-Point simultaneous massage touchpoints. Increased adaptability. The Estilo Prime Plus is the latest upgrade to the range of full back massagers. Indulge in a greater Xperience at home or in the office, instantly.
Deep Tissue Experience
Deep kneading thermal rollers rotates and protrudes, delivering a 3D deep tissue experience, effectively soothing the neck and shoulder area, down to your lumbar and lower back.
Ergonomic Roller Design
Ergonomic rollers simulate the human hand massage motions for a realistic kneading experience.
Combined Massage Therapy
Innovative combination of kneading and tapping massage helps relieve tight muscles and eliminate fatigue. Select from 3 modes and 3 intensity settings.
Enhanced Roller Positioning
Adjustable roller height enables precise sore spot targeting, suitable for people of different height.
Improved Acupoint Targeting
Acupoint Targeting Technology ensures maximum massage effectiveness, stimulating the flow of Chi(qi) energy, for a holistic experience.
3-Point Simultaneous Massage
Synchronized ergonomic massage rollers targets both neck and back at the same time. Vibration mode from the massage seat delivers therapeutic sensations from lower thighs up to the neck. 
The Estilo Prime Plus features an expandable back strap, designed to secure the mobile massage seat to various chair types you may have at home for quick rejuvenation anytime, anywhere.
Office Chair | Arm Chair | Sofa/Lounger | Recliner | Ottoman Chair